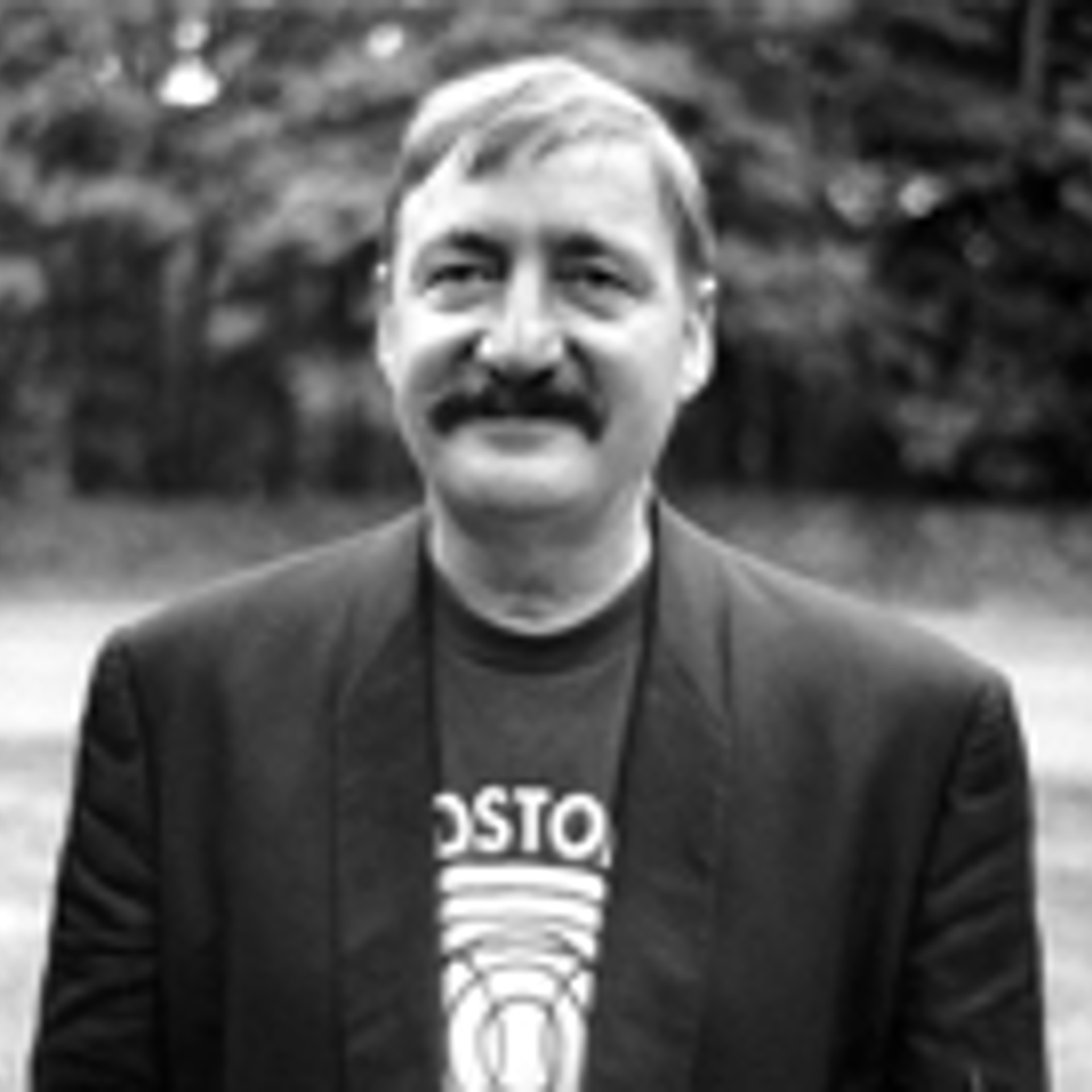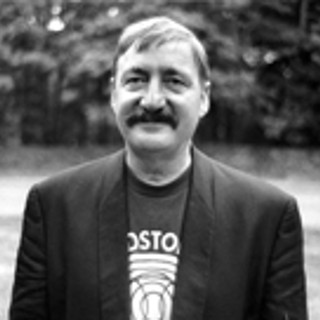 Dan Christensen (1942-2007) was born in Cozad, Nebraska in 1942. He received his BFA in 1964 from the Kansas City Art Institute and resided in New York City many years. His early work was of a minimalist geometric style which he later abandoned due to its constrictiveness. As a romantic minimalist, using spray guns and squeegees he created luminous canvases with abstract patterns floating on solid colors of ground.
In 1967 Dan began using spray guns to draw colourful stacks, loops and lines on his paintings, that were among the most original abstract paintings of the decade. Having a unique mastery of the language of abstract painting colour, line, surface, and a confident and gifted touch Christensen has used his ability to produce a varied and high quality body of work.
By 1968, Christensen made a group of paintings that were colored rectangles and bars floating in a sprayed atmosphere of lyrical, multi-colored space. That year he also began his important series of loop spray paintings. Resembling colored pencil or ball point pen doodles on a note pad, made on a giant scale by a giant hand, these paintings are astonishingly primal and liberating. Painted mostly in thin sweeping lines of sprayed primary color on neutral canvas-colored grounds, these paintings are a remarkable achievement. He followed those paintings with another series of sprayed line paintings that were thick, thin, twisting, serpentine lines and arcs painted on richly colored fields.
Christensen's lucid and articulate ability to paint has led his fertile imagination into several radically different series. He has a willingness to change and grow and he has often altered his painting methods and his style. In the early seventies he made paintings with squeegees that were solid blocks of perpendicular color of different surfaces.
Dan Christensen began exhibiting his paintings in New York City in 1966. He has had more than 60 solo exhibitions and his work has appeared in important group shows all over the world. His paintings are represented in important museums and private collections in the United States and abroad.
Dan has won numerous awards including the National Endowment Grant in 1968 and the Guggenheim Fellowship Theodora Award in 1969. His paintings are a part of major national and international museum collections such as the Chicago Art Institute and the Metropolitan Museum of Art.
C.V.
Noah Goldowsky Gallery, New York (Richard Bellamy, Curator), 1967, 1968
Andre Emmerich Gallery, New York, 1969, 1971, 1972, 1974, 1975, 1976
Nicholas Wilder Gallery, Los Angeles, Ca. 1970,1972
Galerie Ricke, Cologne, German, 1968, 1971
Edmonton Art Gallery, Edmonton, Alberta, 1973
Greenberg Gallery, St.Louis, Mo., 1974
Rothman's Art Gallery, Stratford, Ontario, Canada, 1974
Jared Sable Gallery, Toronto, Ontario, Canada, 1974
Watson/de Nagy Gallery, Houston, Tx., 1976
Douglas Drake Gallery, Kansas City, Mo., 1976, 1978, 1979, 1980, 1981, 1982, 1884, 1987, 1988, 1991, 1994
B.R. Kornblatt Gallery, Baltimore, Md., 1977
Meredith Long Contemporary Gallery, New York, 1978,1979, 1980
Meredith Long and Company, Houston, Tx., 1978, 1980, 1981
Gloria Lurie Gallery, Miami, Fla., 1978, 1981, 1989
University of Nebraska at Omaha Art Gallery, Omaha, Ne., 1980
Salander O'Reilly Galleries, Inc., New York, 1981, 1982, 1983, 1984,1991, 1999, 2000
Ivory/Kimpton Gallery, San Francisco, Ca., 1982
Lincoln Center Gallery, New York, 1983, 1984, 1987
Edwin A. Ulrich Museum of Art, Wichita State University, Wichita, Ks., 1984
Ruth Vered Gallery, East Hampton, New York, 1989, 1990, 1993
ACA Galleries, New York, 1993
Gallery ISM, Seoul, Korea, 1994
Jaffe Baker Blau Gallery, Boca Raton, Fl., 1995
Dorothy Blau Gallery, Bay Harbor Islands, Fl, 1998, 2001
Butler Institute of American Art, Youngstown, Ohio, Dan Christensen: A Forty Year Survey, 2001-2002
Parrish Art Museum, Southampton, New York, Selections From A Retrospective, 2002-2003
Ed Thorp Gallery, New York, Dan Christensen: Re/View, 2004
Skot Foreman Gallery, Atlanta, Ga., Dan Christensen: A Survey of Paintings and Graphics, 2005
Spanierman Modern, New York, Dan Christensen, 2007

LewAllen Contemporary, Santa Fe NM, 2007
Elaine Baker Gallery, Boca Raton, FL, Dan Christensen, 2008
Kemper Museum of Contemporary Art, Kansas City, MO, Dan Christensen: Forty Years of Painting, 2009
Sheldon Museum of Art, Lincoln, NE, Dan Christensen: Forty Years of Painting, 2009
Spanierman Modern, New York, NY, Dan Christensen: The Plaid Paintings, 2009
Lew Allen Galleries, Santa Fe, NM, Dan Christensen Lyrical Spray Canvases: 1960s to the 1990s, 2009
Spanierman Modern, New York, NY, Dan Christensen: The Stain Paintings, 2011
Spanierman Modern, New York, NY, The Armory Show-Dan Christensen, 2011
LewAllen Galleries, Santa Fe, NM, Dan Christensen-Bars and Scrapes, 2011
Spanierman Modern, New York, NY, Dan Christensen: The Early Sprays: 1967-1969, 2012-2013
LewAllen Galleries, Santa Fe, NM, Dan Christensen: The Orb Paintings: 1992-1996, 2013
Spanierman Modern, New York, NY, Dan Christensen: Sprays and Stains, 2014
LewAllen Galleries, Santa Fe, NM, Dan Christensen: Atmospherics, 2015
Berry/Campbell, New York, NY, Dan Christensen, 2015
Read More