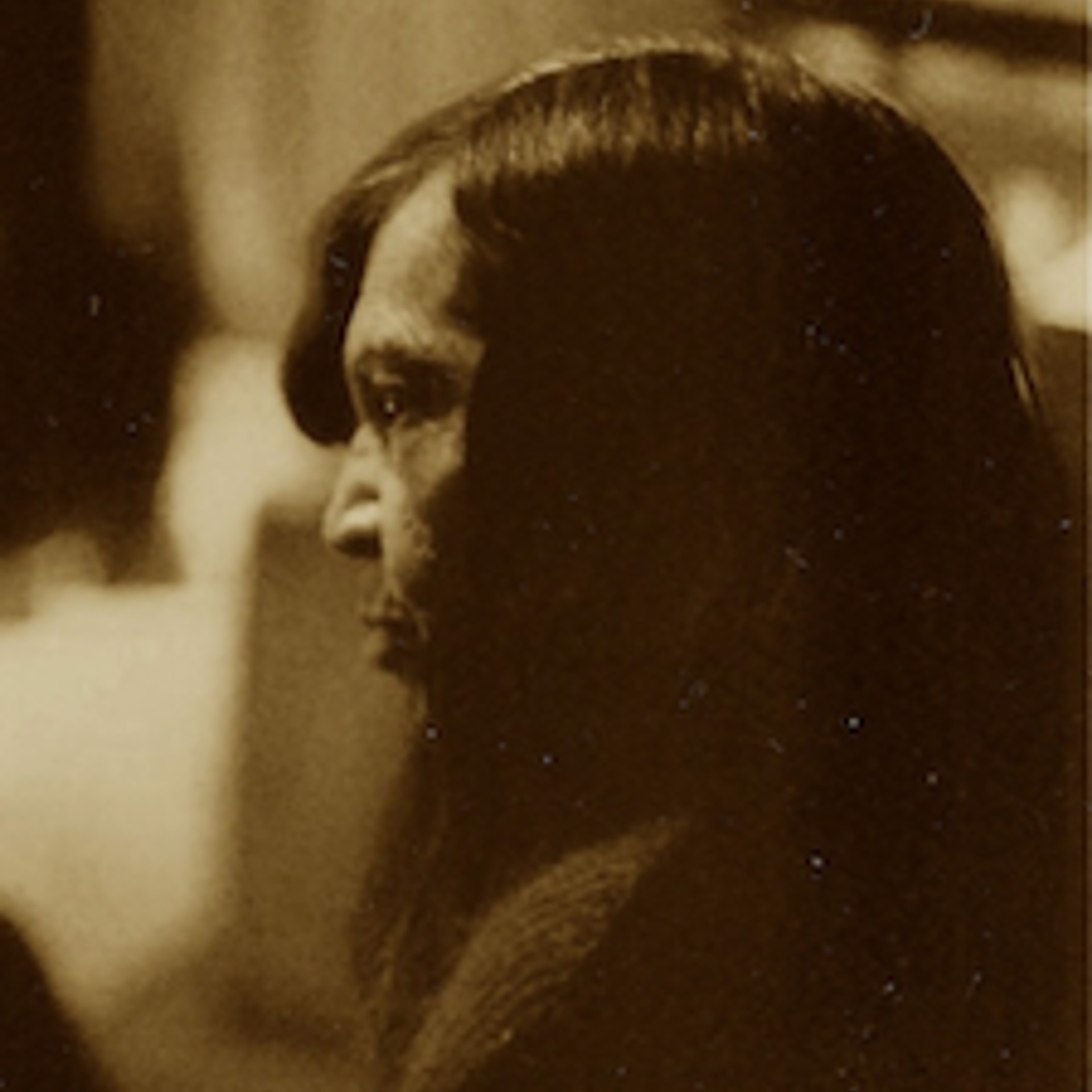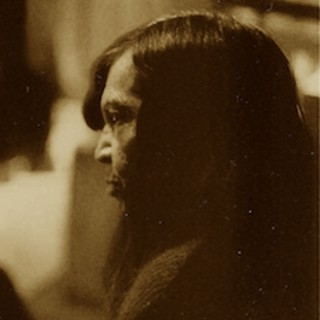 Birthplace: St. Louis
Born: 1911
Died: 2006
Biography
Judith Deim was born in St. Louis on March 11, 1911. A gifted violinist as a child, she studied art for four years (1929-1933) at Washington University's St. Louis School of Fine Arts on a MacMillon Scholarship. It was here that she met her future husband, Ellwood Graham. Graduating in the midst of the Depression, she found employment with the Federal Arts Project. In 1935 she painted five mural panels for St. Louis High Schools and four for modern grammar schools. In 1936 she was appointed to the Treasury Art Project and executed five panels for the Veteran's Hospital in Washington, D.C. From 1937-39, having transferred to the Arts Project in Monterey, California, she continued painting large scale murals for the Post Office and Ventura, California public schools.
Deim established her first studio in Monterey, California in 1940, where she lived with her fellow artist and husband, Ellwood Graham. In 1941 she painted the portrait of John Steinbeck while he wrote the first draft of his "Sea of Cortez" in her studio. Steinbeck subsequently provided funds for Deim and Graham to travel and paint in Mexico, first in Taxco and then Patzcuaro. In 1942 she wrote "Winding Butter", an unpublished memoir account of her early time and travels in Mexico. Deim moved to Sante Fe, New Mexico where she lived and painted for two years before moving to New York City in 1944. In 1945 she had her first New York solo exhibition of paintings. This show was widely reviewed and highly acclaimed.
During the 1940's and 1950's Deim exhibited widely under the name Barbara Stevenson and was given solo exhibitions at the Palace of Legion of Honor in San Francisco, at the San Francisco Museum of Art, the Museum of New Mexico in Sante Fe, the Marguie Gallery in New York City, at the Lucien Labaudt Gallery in San Francisco, at the Santa Barbara Museum of Art, the Pat Wall Gallery, as well as the Carmel Art Association and the Rotunda Gallery.
Having separated from Graham in the late 50's, she moved with her four children to Europe in 1960. It was at this time that she took on her given name and identity as Judith Deim. For nearly twenty years, she traveled and painted in Arles, Paris, Seville, Granada, Maron de la Frontera, Tangier, Marrakesh, and in Senegal. In addition, there were periods of painting in Antwerp, Crete and Lisbon.
Deim's solo exhibitions during the European years included exhibitions at the Duncan and Entremondo Galleries in Madrid, at the Mayer Gallery in Madrid and the Argos Gallery in Seville. She exhibited with the Stinx Gallery in Amsterdam, at the American Center Gallery in Tangier, Morocco, and the Antennae Gallery in Dakar.
Following her return to the United States in 1977, Deim had studios in San Francisco, Mendocino, and Monterey, California, in Guatemala and finally in Patzcauro, Mexico where she lived and painted for the last twenty five years of her life. It was at her home in the Tarascan village Tzuramutaro, outside of Patzcuaro, that she was interviewed and filmed for the award-winning documentary, "Ghost Bird: The Life and Art of Judith Deim". The film was produced by John Gavin and directed by Irena Salina and was named Best Documentary at several International Film Festivals as well as receiving the President's Prize for Best Film in Ajiic which included a large honorary exhibition of her work. During her years in Mexico she exhibited at the Instituto Allende and the Bellas Artes in San Miguel de Allende, as well in numerous galleries in Morelia, Mexico City and Puerta Vallarta.
Judith Deim was a dynamic and highly productive artist until the time of her death.
In these, our contemporary times, when so much of life and art is driven by clever artifice, speed, and executed at a safe remove, Judith Deim's work stands out, stands apart, subjectively open, directly personal, generous without hesitation, and true.
And what does it convey? Of what are we reminded by it? That the King alone could appreciate the words of the Fool; that there was real comfort and love and hope shared among family members huddled over a campfire while they moved by night, exiles all. That the laughter generated by the clown drew from a deep well of sorrow; that honored guests at the festive feast, entertained by musicians and dancers and adorned with exotic beasts, would later that same evening be served the severed head of John the Baptist, presented on a silver tray. We are reminded that life is fragile and fleeting, but that spirit is enduring and timeless.
Judith Deim's body of work is but a phrase from the symphony of life. Individual paintings and drawings are seen and heard as notes from that musical score. And some, single flamenco turns in a dance of life and death during a deep-song Solearas that draws cries of "Ole!" from the crowd of gypsies gathered in the caves of Sacromonte.
John Gavin
Writer, Collector, Curator
Friend of the Artist and Producer of "Ghost Bird: The Life and Art of Judith Deim"
NYC and SMA
Curriculum Vitae
EXHIBITION HISTORY
Solo Exhibitions during the 1940's and 50's
San Francisco Museum of Art
San Francisco Palace of the Legion on Honor
Santa Barbara Museum of Art
Carmel Art Association
Group Exhibitions during the 1940's and 50's
Carnegie International, Pittsburg
Annuals of St. Louis, Los Angeles and San Francisco
Esther Robles Gallery, Los Angeles
Marquie and Nierendorf Galleries, New York
Labaudt Gallery, San Francisco
Solo European Exhibitions during the 1960's and 70's
Duncan and Entremondo Galleries, Madrid
Mayer Gallery, Madrid
Argos Gallery, Seville
Stinx Gallery, Amsterdam
American Center Gallery, Tangier
Antennae Gallery, Dakar
Recent Exhibitions
San Jose Museum of Art, California, 1982
The Court Gallery, NY, NY, 1985
Craig Cornelius Gallery, NY, NY, 1985
The Court Gallery, NY, NY, 1987
Patzcuaro Museum, Mexico, 1988
Bellas Artes, San Miguel de Allende, Mexico, 1992
Instituto Allende, San Miguel de Allende, Mexico, 1993
Masterpiece Gallery, Carmel, California, 1994
Monterey Museum of Art, California, 1995
Robert Beck Gallery, San Anselmo, CA 1998
Hauk Fine Art, Pacific Grove, California, 2000's
"Danza de Vida" IMC Museo de Arte Contemporanea "Alfredo Zalce", Mexico 2000
Ajijic Film Festival, Ajijic, Mexico 2001
La Folia, Patzcuaro, Michuacan, Mexico, 2005
Mina Dresden Gallery, San Francisco, CA 2006
"100th year Memorial Retrospective" Mina Dresden Gallery, San Francisco, CA 2011
"Sarabande" Skot Foreman Gallery, San Miguel de Allende, Mexico, 2014
"Casada de la Rosa", Skot Foreman Gallery, San Miguel de Allende, Mexico 2015
Awards & Grants
c.1930 McMillian Award
c. 2000 Guggenheim Fellowship Award
c. 2001 Ajijic President's Award
c. 2004 Morelia Michoacan Biennale
Statement
THE DUENDE OF JUDITH DEIM
"Duende burns the blood like powdered glass."
"Duende never repeats itself, as waves in a sea at storm do not repeat themselves."
-Garcia Lorca
The writer and novelist John Steinbeck was a patron and friend to the young artist, Judith Deim. While she was living in Monterey, California in the 1950's he proposed a painting pilgrimage to her, to live and paint for a time in the colonial town of Patzcuaro, Mexico. Nestled high in a valley of the Miles Cumbres mountains in the state of Michoacan on the edge of Lake Patzcuaro, surrounded by tribal pueblas of Tarascan Indians, themselves artisans and craftsmen who were known for their pottery, hand-made musical instruments and fine leather goods, she was among the first in a wave of world travelers who found their way to this Eden of Mexico.
So it was not surprising that she made her way back to Patzcuaro at the end of her life, where she would live and continue painting for over 25 years until she died peacefully, in her mid-90's, in her small house with its outdoor octagonal painting studio, a field away from Lake Patzcuaro, in the Indian village of Tzurumutaro.
At the time of her death, the paintings stacked against the walls of her studio were like the stamps in a passport from a bye-gone era. Notations on the back of each painting hinted at travels and adventures in Spain, France, Morocco, Senegal. Their dates providing an accurate itinerary through Europe and North Africa. When these paintings are turned forward time collapses and the viewer is plunged deeply into the immediacy of the life she was living in that moment.
The work is narrative in almost every case. Scenes from life as it was being lived. Men, women, lovers, families, workers in fields and markets; but also musicians, dancers, bull fighters, acrobats and clowns. There are also kings and queens, magicians, hunters and harlequins, children, dwarves, animals of all kinds, story tellers, seers and poets at work and play, throughout the day and deep into the night.
At the time of these travels, and this far off well-worn paths, interiors might often be tents, or natural rather than formal structures; illumination from candles and campfires a common source of light. Moonlight is often a magical source, providing mood-filled evidence of people and places and things otherwise unseen. This artist's eye was watchful at night and in the darkness.
There are many things one might say about Judith Deim's observation in her paintings and drawings. She was an accomplished painter, draughtsman and colorist. So one might easily conclude, and believe, her work to be accurate in its observations of gestures, attitude, posture, movement, in the reflections of light, whether it be shadows cast from firelight or the incandescent light of the moon reflected over water.
Equally important for this artist, however, were the "subjective" observations made. Judith Deim was an adept at reading and conveying the stories and meaning behind and beneath the surface of her images. This is what gives depth, and often darkness, to the work.
"Duende does not appear unless it sees the possibility of death."
-Garcia Lorca
John Gavin
Writer, Collector, Curator
Friend of the Artist and Producer of "Ghost Bird: The Life and Art of Judith Deim"
NYC and SMA
Read More