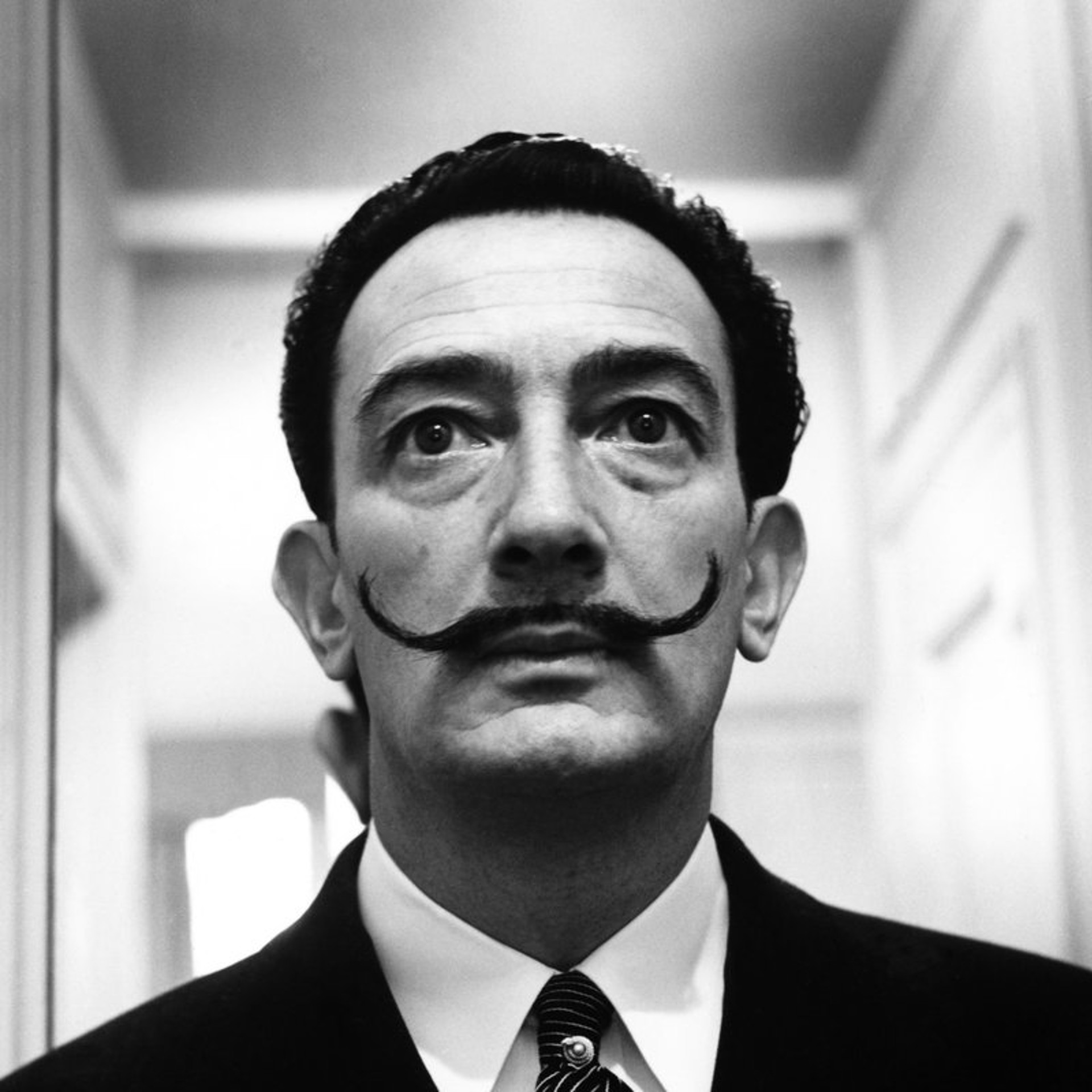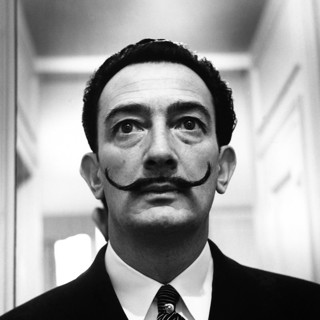 Born:1904 Figueres, Spain
Died:1989 Figueres, Spain
Description: Salvador Dali, son of a prestigious Figueres notary public, devoted himself to drawing and painting from a very early age, and in 1922 began studying Fine Arts in Madrid. There, during his stay at the Residencia de Estudiantes, he became firm friends with the poet Federico García Lorca and the filmmaker Luis Buñuel, with whom he undertook many avant-garde artistic projects.
Following his studies in Madrid and his participation in the renovating artistic debates of the 1920s in Catalonia, Salvador Dalí moved to Paris and joined the Surrealist group of painters and writers. From this period date some of the works that were to make him one of the leading representatives of Surrealism, such as The Great Masturbator, The Spectre of Sex Appeal, The Lugubrious Game and The Persistence of Memory. In 1929 he met the young Russian Helena Ivanovna Diakonova, known as Gala, who from that time onwards became his muse and partner.
Upon the outbreak of the Second World War, Salvador Dali and Gala set up home for a few years in the United States, where his realistic yet dream-like painting met with huge success. It was during that period that Dali wrote The Secret Life of Salvador Dali and worked in the cinema, theatre, opera and ballet. From the 1940s date works as important as Soft Self-Portrait with Fried Bacon, Basked of Bread, Leda Atomica and The Madonna of Portlligat. Having by then become one of the most famous painters of the time, in 1948 Dalí returned to live in Europe and spent lengthy periods at his Portlligat house and studio.
During the 1950s and 1960s religion, history and science came to occupy an ever-greater place among the themes of many of his works, many of them in large format. Thus, over the course of these years, the artist painted such famous works as Christ of St. John of the Cross, Galatea of the Spheres, Corpus Hipercubus, The Discovery of America by Christopher Columbus and The Last Supper.
During the 1970s Salvador Dalí created and inaugurated the Dalí Theatre-Museum in Figueres, which houses a large collection of his works ranging from his outset as an artist, through his creations within the Surrealist school, to the works of his last period. After living for many years in Portlligat, on the death of his wife Gala he went to live for a time in Púbol Castle. He spent the last years of his life at Torre Galatea in Figueres, near the Dalí Theatre-Museum, where he left instructions to be buried. The Gala-Salvador Dalí Foundation was created in 1983 as the institution which manages, protects and promotes his artistic and intellectual legacy.
Listen to a rare 1963 interview with Salvador Dali
Read More